A day in the life of: Marly Muudeni Samuel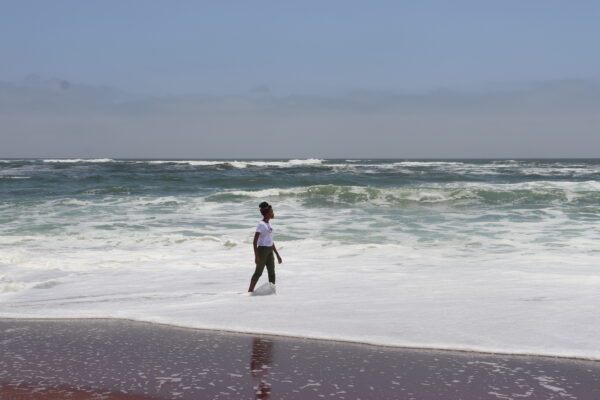 "The ocean is more than a body of water for coastal community members. It represents life, healing, sustenance, peace and balance" Marly Muudeni Samuel says.
Marly is a PhD researcher with the One Ocean Hub at the Glasgow School of Art, School of Simulation and Visualisation (UK). Her PhD research explores ocean connections and cultural heritage preservation in Namibia. Her research aims to reveal cultural connections that Namibian coastal communities have with the ocean and understand how their experiences shape and contribute to their livelihoods for the purpose of preservation.
Together with coastal participants, the research explores how technologies, such as augmented reality, can capture communities' existing knowledge and reveal their intimate connections with the ocean. This photo story presents moments from Marly's work with the coastal communities.