Creative solutions: How we quickly moved UN World Oceans Day Presentations online
By Taryn Pereira Kaplan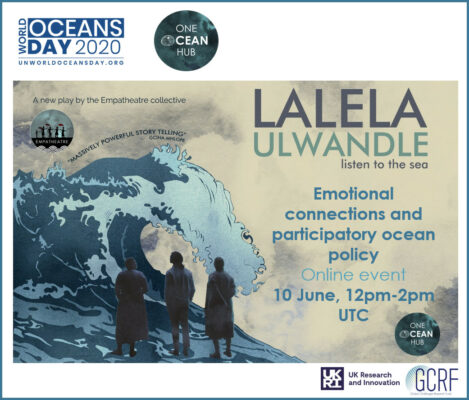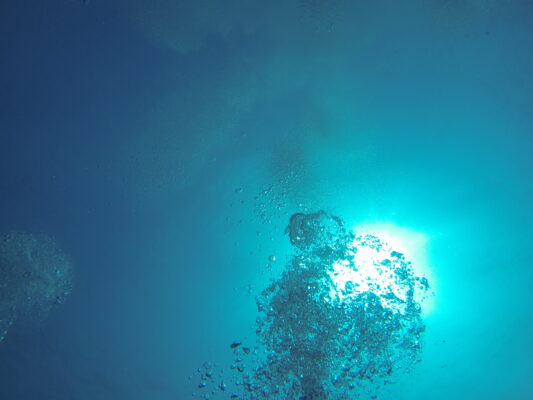 World Oceans Day, commemorated every year on the 8th of June, is recognised and promoted by the United Nations as a day for 'celebrating the role of the oceans in our everyday life and inspiring action to protect the ocean and sustainably use marine resources'.
The Lalela Ulwandle team was beyond excited when we learned in February that we would be spending World Oceans Day 2020 in Lisbon, Portugal, at the UN Oceans Conference, performing our play to audiences of international policy makers and civil society, bringing the voices of marginalized KZN coastal communities to the global ocean governance stage! But, alas, as we and the rest of the world would shortly discover, 2020 had other things in store for us…
When the immensity of Covid-19, and its scrambling of all plans, started to sink in, we had to think quickly and creatively about how we might continue to share Lalela Ulwandle with strategic audiences this year.
When we took Lalela Ulwandle on tour in KwaZulu Natal in late 2019 and the Eastern Cape in early 2020, we performed for over 1000 people, including networks of small scale fishers, mining affected communities, school learners and other members of the public from small towns along the coast. The perspectives and voices in the play had resonated strongly for these audiences, and generated important dialogues about ocean heritage, persistent racism within environmental conservation, injustices of access to marine resources, spiritual connection to the sea, and more. However, we had not yet shared Lalela Ulwandle with audiences of decision makers, marine spatial planners, environmental impact assessment practitioners, and others who hold influence in terms of the implementation of the Blue Economy. Our plan, in 2020, was to perform at a number of strategic events – the UN World Ocean Week, the IUCN World Conservation Congress, the South African Marine Science conference and the SA Marine Spatial Planning working group – in order to get a dialogue going between the 'unheard voices' of coastal people who were represented in the play, and those who make decisions that affect coastal people and the ocean.
When we realized that we would not be able to travel with Lalela Ulwandle this year, we started to think about how to share the play virtually, with these strategic audiences and others. Almost immediately, the team shifted gears and began working on a range of platforms for sharing our work in other ways – including through a radio version of the play, a video trailer of the play, a short documentary about Empatheatre, a beautiful new website, and an animation that explores an aspect of our research with traditional healers.
The One Ocean Hub took the initiative of negotiating and establishing a platform for its researchers to present their work virtually to audiences that we might have met at the UN Oceans Conference, via the UN World Oceans Day One Ocean Hub portal, a week long series of webinars on a range of cutting edge ocean research.
Our team presented two webinars at this event: Lalela uLwandle (Listen to the Sea) – Emotional connections and participatory ocean policy, and Indlela yokuphila (The path of life) – Innovative connections between traditional knowledge, ocean science and ocean decision-making. These were well attended and well received by international audiences, and have led to some exciting new opportunities and potential partnerships. The experience of developing these webinars has helped us to imagine further ways that we might share the immersive Lalela Ulwandle experience and generative post play discussions with a range of people, in these times of Covid-19; using headphones and zoom, in place of our (preferred) circle of scuffed chairs in a theatre or community hall.
You can watch the recordings of our webinars here.