DEEP Fund: New artistic projects and outcomes
By Lisa McDonald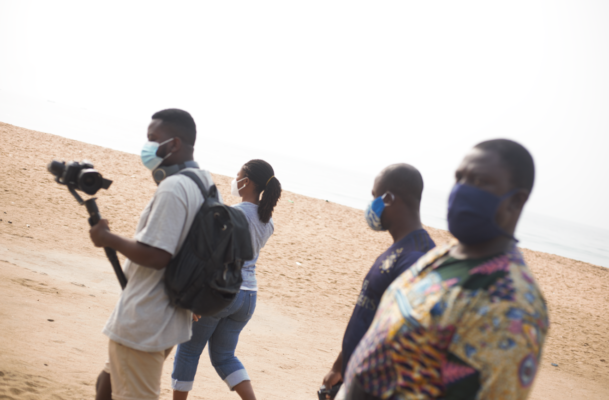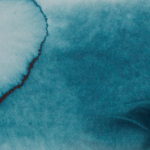 New project
The Hub is delighted to announce the addition of a new Deep Fund project led by Drama Queens in Ghana. Pa Suɔmi (Love for the Ocean) focuses on relationships between the sea and women in the coastal towns of Ada and Elmina. Traditional knowledge, oral histories and story-telling reveal powerful beliefs and values that amplify the need to protect the ocean for prosperity, good-health and spiritual wellbeing. Project findings will be translated into a graphic novel – a powerfully inclusive literary genre that has the ability to engage young readers. The novel is produced by female illustrators, graphic designers, writers, poets, storytellers and editors to increase livelihoods, strengthen financial independence and extend the professional creative practices of women.
Progress in Ghana
The Straight Family Collective are now in the final stages of Maame Water and the Apam Youth. The project's song reflects upon the beauty and prowess of the sea goodness. A collaboration between seven young musicians – LB, Salvation, King Ice, Lami, Abitemi, Amess and Rhythms – the song encompasses lyrics recorded in English and a range of local languages. An accompanying video is currently in production.
As the final edits are made to the Cocooned in Harmony documentary film, more than 60 fisherfolk songs from coastal communities across Ghana's coastline have been recorded and transcribed. Field and studio recordings, along with in-situ film footage, provide audio-visual content ripe for analysis and explanation. To ensure the film is accessible to collaborating communities, translations in the four major indigenous languages are Ghana – Ewe, Ga, Fante and Nzema – are currently in development.
Progress in South Africa
In South Africa, The Sea and Tsitsikamma recently held a children's summer school that culminated in an exhibition of clay models, drawings and photographs produced by attendees. Over four days, the children were introduced to different ecosystems as they explored the forest, ocean and fauna of the Tsitsikamma National Park. Through storytelling and interactive reflections, attendees developed a deeper understanding and appreciation of the surrounding natural environment.
As the finishing touches are applied to the tapestry embroidered by Our Sacred Ocean, a closing workshop will bring together artists and community members to share and celebrate the findings of the project. A beach walk will provide the opportunity to collect shells that will hold the artwork in place, and provide a physical connection between the tapestry and its place of production.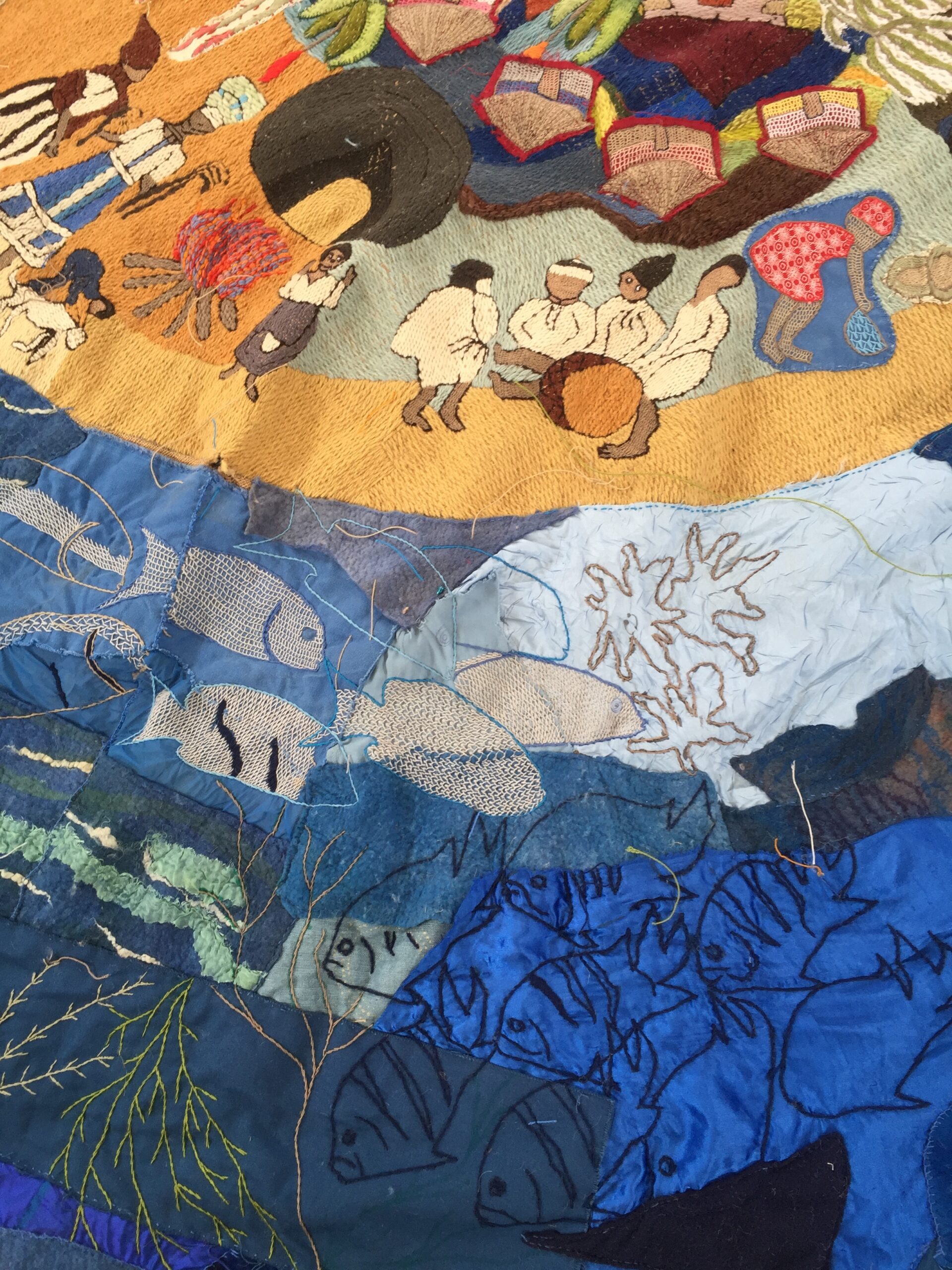 Progress in the South Pacific
For our projects in the Pacific, the Covid pandemic continues to present practical challenges and we send our sincerest best wishes to collaborators, their families and communities as ongoing restrictions remain in place in Vanuatu, Solomon Islands and Papua New Guinea.