Documentary film on artisanal fisherfolk songs screened in Glasgow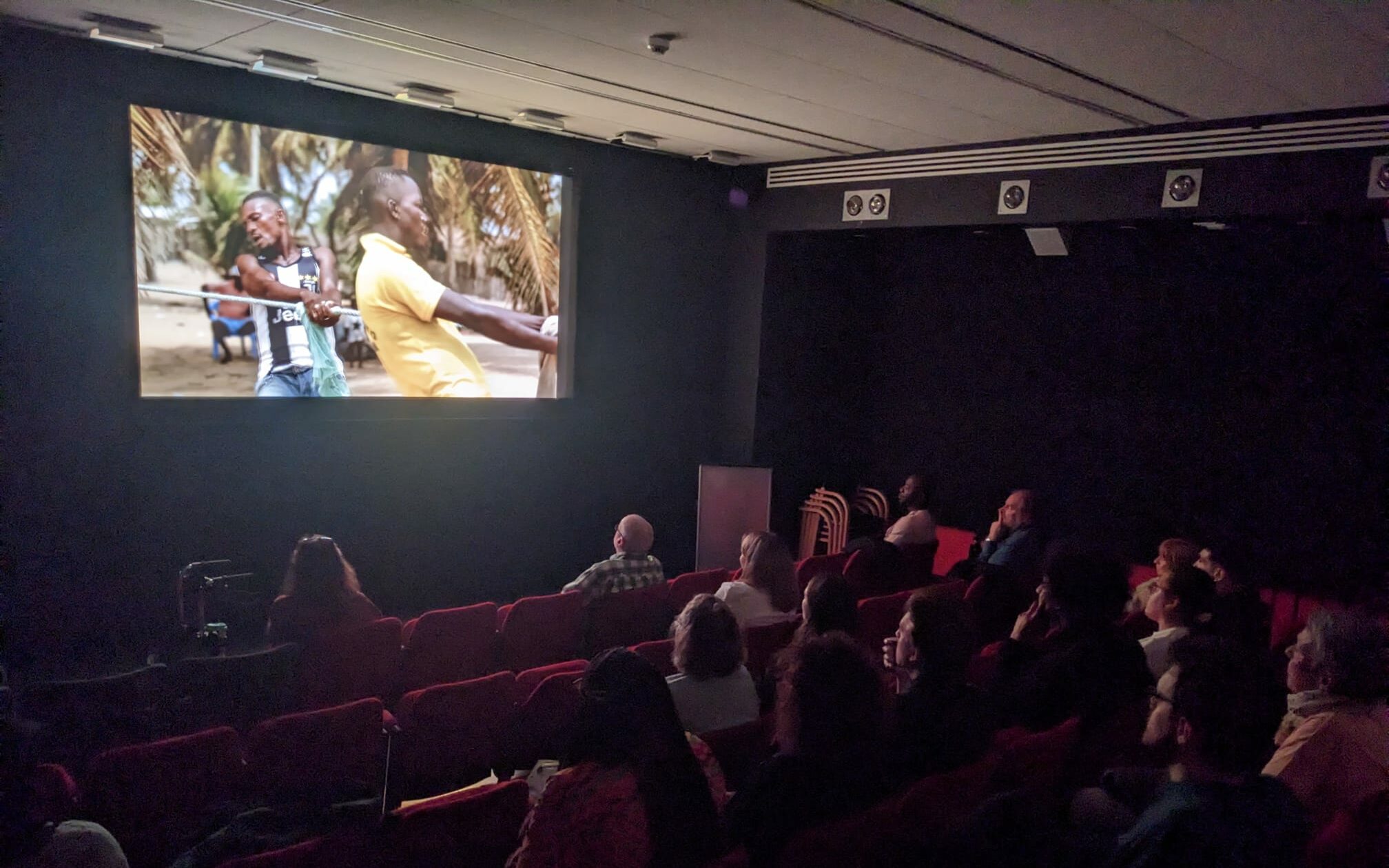 The documentary film Cocooned in Harmony: Power, Agency and Multiple Realities in the Songs of Indigenous Ghanaian Seine Fisherfolk was recently screened at the Centre for Contemporary Arts in Glasgow (19 April 2023). The film explores the songs Ghanaian artisanal fishersmen to create a space for their (often side-lined) voices.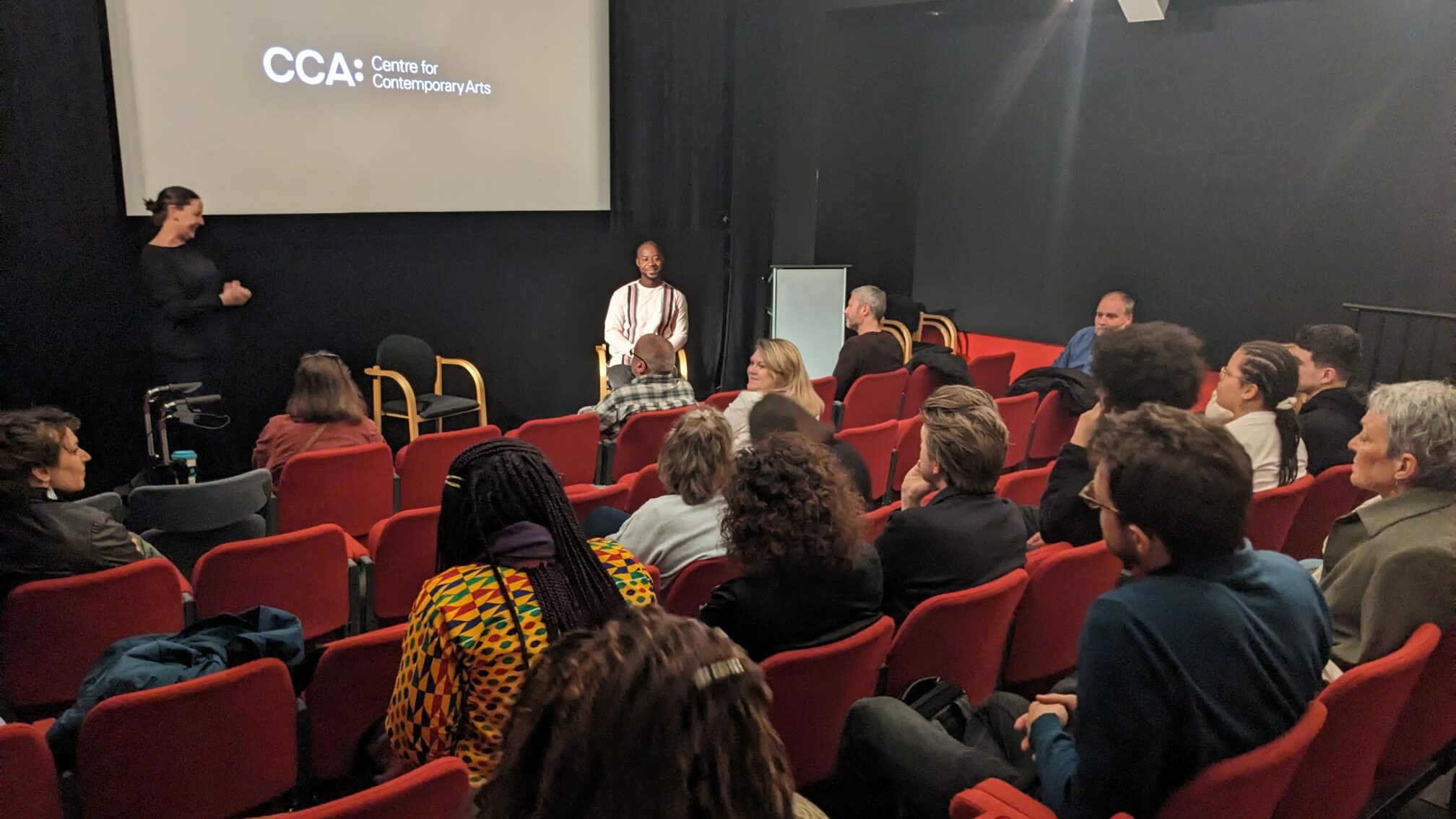 The screening was followed by a Q&A with director Dr Eric Debrah Otchere (University of Cape Coast). The audience had questions, to mention a few, about the complex and hidden meanings of the songs, the director's process of building relationships with different communities, history and customs of the fishersfolks, gender and inter-generational dynamics, ocean governance and environmental challenges, and customary laws of fishers.
"It was truly heart-warming to have such an engaged audience. The screening experience was a great boost in the confidence I have about the use of video-storytelling as an effective research approach", Eric says.
The film has previously been shown to fishing communities along the Ghanian coast, where facilitated talks about illegal fishing methods have complemented the screenings. The film has also twice aired on national TV in Ghana.
The film is part of the Undercurrents: Art and Ocean in Africa and the Pacific exhibition.
Watch the film here.