Get involved in our Platform to Revolutionise the Way Oceans Knowledge is Shared and Co-produced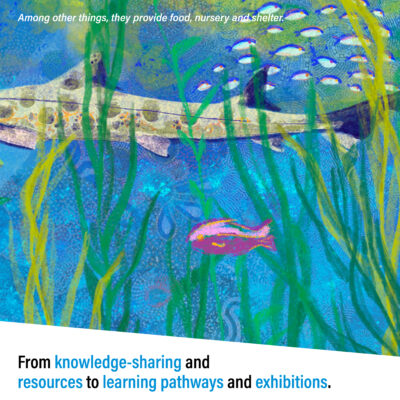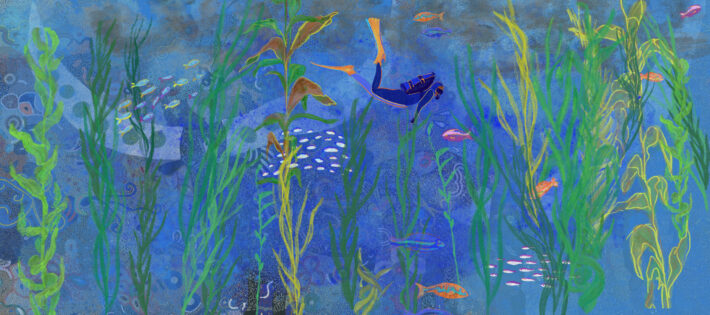 Following the launch of our innovative ocean knowledge-translation platform One Ocean Learn, at the UN Ocean Conference in Lisbon, Portugal, together with the United Nations Institute for Training and Research (UNITAR) we are looking forward to hearing feedback on the platform and expression of interests in partnering up in its further development. The first phase of the platform runs from 2022-2024. We invite other organizations to join our efforts in further developing the platform.
Reach out to us at info@oneoceanlearn.org and get first-hand updates on One Ocean Learn on Twitter, LinkedIn and Instagram. If you wish to take the learning pathways, please first register here.
Why do we need a new platform?
It is time to reimagine and transform the way that we govern our oceans.
The ocean covers about 70% of the Earth's surface, hosting a myriad of animals, plants, bacteria, minerals that are vital for sustaining life on our planet. Moreover, the ocean has extremely important environmental and economic roles, absorbing CO2 from the atmosphere and providing jobs and food for billions of people across the globe.
Ocean knowledge is key to transforming ocean governance towards truly sustainable and inclusive blue economies and societies and a healthier ocean. But we need to generate it more inclusively and to share it more widely and effectively, including by challenging learners and inspiring ocean change-makers.
"One Ocean Learn immerses users in a sea of resources where they can experience beauty and awe. The platform nourishes learning through curiosity and wonder. It inspires and challenges learners by navigating across scientific resources, different disciplines, art, and opportunities for partnerships."

– Elisa Morgera, One Ocean Hub
The unique features of One Ocean Learn
So, one of the unique features of our new platform is that it is specifically designed for ocean change-makers: ocean defenders, communities, development practitioners, policymakers, and researchers to share resources on how global, national and local communities depend on and relate to our oceans, coastal areas and marine life. One Ocean Learn is not only about sharing knowledge, but most importantly to help different ocean change-makers to connect and navigate with purpose the 'existing' universe of platforms and online sources of ocean knowledge.
Another unique feature is that the One Ocean Learn aims to shine a light on local ocean knowledge production and innovation. It seeks to grow understanding, creativity and respect for diverse experiences and opinions so that our minds and senses are taken on a journey that demonstrates a more inclusive and collective approach to ocean governance that value local knowledge producers and brokers.
In addition, One Ocean Learn seeks to foster cooperation and complementarity with the other ocean knowledge-sharing initiatives that UN bodies and international partners are developing. To do this, One Ocean Learn features Learning Pathways where different change-makers on the ocean can embark on a curated learning journey connecting knowledge across different sources and enhancing capacities to use integrated knowledge to address real-world questions and to understand experiences, with a view to contributing toward more sustainable decisions on the ocean.
Furthermore, the platform is visually exciting. The animations forming the background to the new platform recognise that the ocean provides iconic images for the imagination and creativity of individuals and communities. Even with these beautiful animations, the platform remains low bandwidth friendly – one of the basic principles in its development. The platform has also a dedicated exhibition space that hosts artworks related to the ocean, with its first exhibition on the "Traditions and tales from the sea" by artist Julia Granillo Tostada. Exhibitions will be a regular feature of the new platform where we will be showcasing the work of artists and local communities.
New learning pathways
We are now developing two learning pathways on human rights and the ocean, and on ocean plastics, with a view to building upon the One Ocean Hub's inter- and trans-disciplinary research in Ghana, Namibia and South Africa, and with international partners, on these issues.
In parallel, we are exploring ways in which other partners, as well as researchers and artists from different regions, can co-develop future learning pathways and exhibitions with the Hub and UNITAR moving forward. We will share our proposals in the next Hub newsletter.