Including blue economies into the UN call for inputs on extractives and human rights 
By Andrea Longo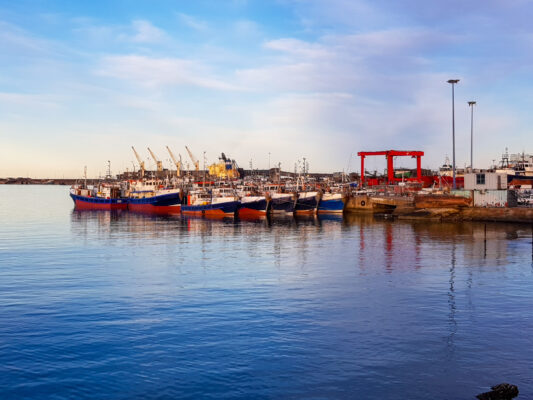 Hub director Elisa Morgera contributed to the call for inputs on "Extractive Sector, Just Transition and Human Rights" issued by the UN Working Group on business and human rights. The call is meant to contribute to a report providing guidance to States, enterprises and other stakeholders on how to best design and implement just, inclusive and rights-based energy transition programmes and investments.
The Hub submission underscores the significant and frequently underestimated contributions of blue economies and other ocean-related economic development planning, as well as of the large-scale fisheries sector and the deep-seabed mining one, to the overall human rights adverse impact of global energy transition policies and projects.
The submission draws on Hub researchers' inter-disciplinary analysis of the diverse range of adverse effects of national blue economy policies on human rights (here), which highlighted that their implementation fails to genuinely and meaningfully engage with the vulnerable communities dependent on ocean spaces and to address systemic causes of unsustainable use of the ocean.
In addition, the Hub submission underscored that blue economy policies can affect foreign investors' legitimate expectations, which are protected under international investment law, to the disadvantage of local communities' full enjoyment of their human rights connected to the marine ecosystems. In addition, the submission reaffirmed that "sustainable development cannot be separated from the recognition of individual and collective cultural rights, including spiritual and heritage rights", a principle upheld by the UN Special Rapporteur on Cultural Rights building on an evidence submitted by One Ocean Hub on the basis of its empirical research in South Africa, Ghana and Namibia.
Lastly, the submission also highlighted the adverse effects of large-scale fisheries and deep-seabed mining activities on human rights. As to the first, Morgera drew on an international legal study on the need to subject large-scale fisheries to environmental impact assessments and strategic environmental assessments, on the basis of the international law of the sea, international biodiversity law and international human rights law.
The submission also called attention to deep-seabed mining activities and their adverse environmental and human rights effects, as underlined in numerous Hub's outputs (see, amongst many, here and here) and confirmed by the UN Special Rapporteur on Climate and Human Rights (A/77/226).
Photo by: Derek Zimmerman