Meet our researcher: Dr Lisa McDonald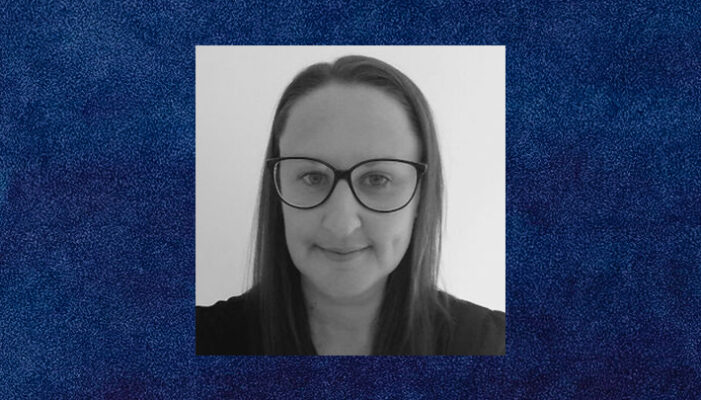 Dr Lisa McDonald is a Post-Doctoral Research Associate with One Ocean Hub, based at the School of Simulation and Visualisation, Glasgow School of Art. Her research explores the interrelatedness of art, culture, heritage and the ocean, with particular focus on the South Pacific.
Why did you become interested in researching the ocean?
Growing up in Melbourne, the traditional land of Australia's Bunurong Boon Wurrung and Wurundjeri Woi Wurrung peoples, the ocean has always been a prominent feature in my life. My work in the western South Pacific also means that I am never far from the sea. Witnessing first-hand the devastating consequences of ocean degradation led to my interest in research that focuses on the influential role art, culture and creative economies can play upon sustainable development policies and practices.
What major concerns do you have related to the oceans?
The ocean is facing multiple stressors – environmental, socio-political and economic. The very real impacts of sea-level rise, ocean warming, ecological loss, pollution, mining and commercial exploitation are of pressing concern, particularly as the ocean is far more than a mere source of financial profit. We must take collective action and embrace heterogeneous knowledge systems that have much to teach us all about protecting the health of the ocean, and ensuring the welfare of the planet.
How would you describe your current research in three sentences?
Exploring the role of art, in all its forms, to communicate intangible bonds with the ocean.

Promoting the intersections between creative economies, sustainable development and ocean stewardship.

Advocating for the capacity of indigenous visual, material and intangible cultural heritage to challenge dominant development agendas and assert customary rights in local, national and global contexts.
How does your work help us to re-think the current ocean issues/challenges?
As a researcher and curator I have the great privilege of working with immensely talented indigenous artists, cultural practitioners and customary knowledge holders. Together we are using art in a variety of media to share deeply embedded relationships with the sea, and bolster local creative economies. Art is a vehicle that makes visible the voices and views of marginalised groups that are often underrepresented in debates surrounding marine governance. Art, too, can reach broad audiences. Images, objects, music and film, to name just a few examples, can simultaneously communicate ocean challenges and convey strategies for resilience and preservation to multiple sectors of society.
What are the aspects of working in a collaborative environment such as the One Ocean Hub that you value the most?
One Ocean Hub is an opportunity to collaborate with a diverse network of researchers, scientists, advocates, artists, community members, government officials and civil society representatives. The transdisciplinary nature of the Hub means that I am very fortunate to work alongside individuals who possess a vast array of skills, knowledge and experience, and are committed to the principles of learning and sharing.
What keeps you going/motivates you in your research?
I am driven by the desire to live in a fair, just and peaceful world.
The One Ocean Hub aims to transform ocean governance. How does your research contribute to it?
I hope that my research will encourage more holistic understandings of the ocean and elevate recognition of the contribution made by creative industries to the achievement of sustainable development goals.