Partnership with Global Ocean Forum at COP26: Call for Sponsors for the Virtual Ocean Pavilion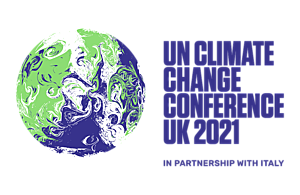 Partnership with Global Ocean Forum at COP26: Call for Sponsors for the Virtual Ocean Pavilion
In order to give ocean a prominent presence, increase knowledge, commitment and action for the ocean-climate nexus at the at the Climate Conference (COP26) in November 2021 the One Ocean Hub is partnering with Global Ocean Forum to create a Virtual Ocean Pavilion. The Virtual Ocean Pavilion is coordinated by the Global Ocean Forum, the Intergovernmental Oceanographic Commission (IOC) of UNESCO under the Roadmap to Oceans and Climate Action (ROCA) Initiative. Partner organisations also include the European Commission and the UK Department for Environment, Food and Rural Affairs (Defra), , Prince Albert II of Monaco Foundation (FPA2), and World Economic Forum, among others. The Virtual Ocean Pavilion is aimed to engage and reach those that cannot attend COP26 in-person and presents a long-lasting resource for all. It will enable visitors to explore a virtual exhibition with the option to access background information and a COP26 Life Below Water "Treasure Trove" with on-demand or live-streaming of ocean-related films, music, art, games, health and well-being.
The One Ocean Hub's proposed events for the Virtual Ocean Pavilion will centre around the themes of: understanding the relevance of the ocean's ecosystem services for protecting human rights; fisheries under changing climate; one health, ocean and climate change; UN Decades and Sustainable Development Goals synergies at the ocean-climate nexus, transformative blue finance, children and young people' human rights to a healthy ocean, and cultures and values in marine spatial planning. We welcome enquiries about opportunities to collaborate in the organization of these events (please contact Senia Febrica at the One Ocean Hub).
The co-organisers of Virtual Ocean Pavilion are welcoming sponsors, as well as additional partners. Please contact the Global Ocean Forum here.