Raising the visibility of the ocean before and during climate negotiations
By Senia Febrica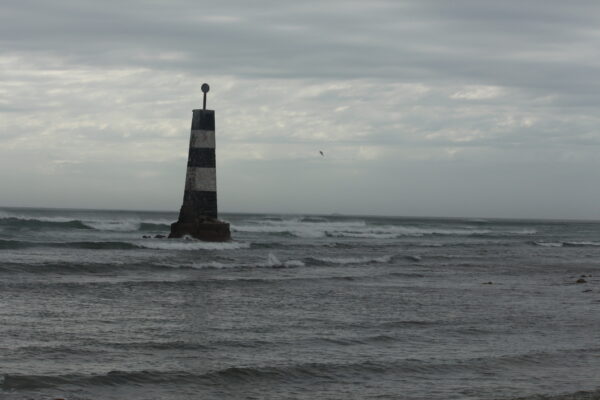 This year is the second year running that the One Ocean Hub is involved in co-developing the Virtual Ocean Pavilion at the United Nations Framework Convention on Climate Change (UNFCCC) Conference of the Parties (COP). The Pavilion is the product of a coordinated effort among the Global Ocean Forum, Plymouth Marine Laboratory, the Ocean Policy Research Institute of the Sasakawa Peace Foundation, the Oceano Azul Foundation, and the Intergovernmental Oceanographic Commission of UNESCO under the Roadmap to Oceans and Climate Action (ROCA) Initiative, along with 30 collaborating partners including the Hub.
In 2022, the COP27 Virtual Ocean Pavilion aims to increase knowledge, commitment, and action for the ocean-climate nexus achieved from, during, and at key events in the run up to COP27 in Sharm El Sheikh, Egypt, that will take place from 7-18 November 2022.
The COP27 Virtual Ocean Pavilion will be opened with two live-events during Africa Climate Week on Tuesday, 30th August 2022, including a high-level opening event at 9:00-10:30 AM CET and an interactive training and experience-sharing event titled "Ocean and Climate Action: Adaptation and Resilience Practices and Tools Clinic" at 3:00-4:30 PM CET to explore regional climate risks and showcase region-specific ocean and climate solutions. Dr Bernadette Snow (Deputy Director of the One Ocean Hub) will give an overview of Hub research on climate change and ecosystem restoration in Algoa Bay, South Africa.
Registration for the 2022 Virtual Ocean Pavilion on the Road to COP27 is now open. We kindly invite you to visit and register on the Pavilion landing page. You can come and visit the Pavilion anytime between 29 August and 18 December 2022 for the live and on-demand content that we have planned for COP27. You can also visit this page to see the recordings of Hub previous contributions to the COP26 Virtual Ocean Pavilion.
Photo: Gavin-Rishworth