Sharing learnings on the role of arts in transdisciplinary ocean research
By Senia Febrica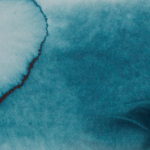 Hub early-career researchers Mia Strand (Nelson Mandela University, South Africa) and Marly Muudeni Samuel (Glasgow School of Art, UK), with Director Elisa Morgera (Strathclyde University, UK), participated in two events to share experiences and learnings on the use of arts in transdisciplinary ocean research in April 2022.
The first event was an exploratory workshop on "knowledge production in policy-relevant Arctic research projects" on 26th April organised by the European Commission as a continuation of the 2021 EU Arctic Stakeholder Forum. The workshop provided an opportunity for Hub researchers to listen to and share different stories of interaction with indigenous peoples and traditional knowledge holders, researchers, mediators and artists at the knowledge-policy interface. The results of the workshop are expected to inform ongoing policy development in the European Commission.
The second event was a webinar organised by the Social Sciences and Humanities Working Group within the Ocean Frontier Institute on 27th April 2022. The Hub researchers delivered a joint presentation titled "The Role of Human Rights and Arts in Ocean Research for Inclusive and Integrated Governance" focusing on the understanding and inclusion of different knowledge systems and the co-production of integrated ocean knowledge and more inclusive decision-making for ocean conservation and sustainable use. The video-recording of the event will soon be available here.
The researchers will be sharing their reflections and learnings from these events in a future blog post series with a view to expand the dialogue on the role of arts in inclusive transdisciplinary ocean research with researchers in other regions or engaged in other practices.