Spotlight on early-career researchers: holly Niner

introducing Holly
I'm Holly Niner, a Research and Knowledge Exchange Fellow at the University of Plymouth and an early career researcher having completed a PhD in 2019. My research interests broadly relate to marine environmental and more specifically biodiversity governance.
I am interested in how governance and information influence each other and what is needed to support decisions, particularly those under high uncertainty, that lead to the equitable and sustainable relationship between people and the sea. Most recently I have been engaging with the natural capital approach and how this can be applied to support aims of inclusivity, representation, and precaution in data-deficient scenarios as is common for much of the global ocean.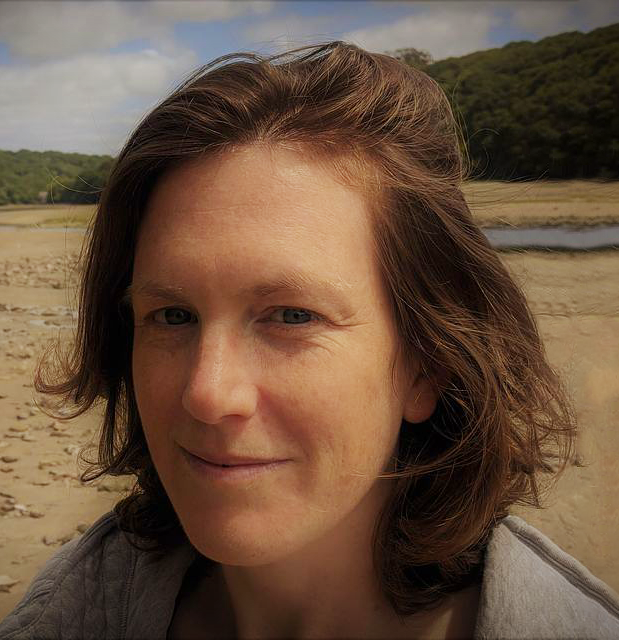 Q&A
What's your greatest achievement since you started working for the One Ocean Hub?

For me, the greatest achievement has been establishing a really great global network of colleagues who are all passionate and undertaking really inspiring and important work across diverse disciplines towards a broadly common aim. I have learnt an incredible amount from the expansive, lively and varied discussions across many, many hours of online meetings and this has really challenged my own thinking in terms of applying what I've learnt.
How has the Hub enhanced your leadership skills?

The One Ocean Hub has supported my leadership through the opportunities to lead research collaborations with others across various disciplines and career levels (from early career to established academic rock stars). These collaborations have been extremely influential on my thinking and the way that I now approach my research. Other opportunities to lead, develop, coordinate, and facilitate online events such as those for World Oceans Week, have pushed me outside of my comfort zone in terms of the questions addressed and putting me and my ideas into the ether.

The online nature of most of the collaborations I have led have also developed my capacity for leadership through a need to actively ensure that space and time is provided for everyone involved. I really hope that everyone I have been lucky enough to work with has felt welcome, valued and heard. Overall, I feel that the One Ocean Hub, and its leadership have amplified my work which has imparted confidence both in terms of my ability to undertake valuable research but also in my abilities to lead.
What, in your view, have been the Hub's most impactful activities?

Of the work that I have been involved with, I would say the most impactful activities of the One Ocean Hub have been the collaborative elements that have demanded that we bring ideas together to address specific ideas or issues. This has been difficult and uncomfortable (as predicted by the project Code of Practice!) but has led to some really important outputs that challenge historic and current ocean governance.
How does your work contribute to shaping the One Ocean Hub's interdisciplinary endeavours?

Within the One Ocean Hub I have spent most of my time considering the natural capital approach and how this can give space to different types of knowledge and the disparate ways that the ocean and its resources are 'valued' particularly in regions where knowledge that can explicitly demonstrate these connections is sparse or unavailable. My attention has been focussed on Areas Beyond National Jurisdiction and I have attempted to demonstrate how the natural capital (biotic, abiotic components) of these remote spaces are vital to the wellbeing of global society and that due precaution is needed when taking decision that imperil its health.
What are the aspects of working in a collaborative environment such as the One Ocean Hub that you value the most?

I enjoy working with other disciplines, so being a member of a vibrant project has been an excellent fit for me and one that I have thoroughly enjoyed. Working alongside passionate researchers across a wide range of disciplines, particularly those strongly embedded in the social sciences, has enabled me to expand my understanding of ocean governance. I feel that the experience of working in such an environment has profoundly altered the way that I approach research, in as much that I am equipped with a better appreciation of the techniques, constraints and demands of empathetic and fair research that does justice to the deep connections between people and the sea.
What are the challenges and new demands that early-career researchers face today?

Early-career researchers are both in a difficult and privileged position. Difficult because working conditions impart so much uncertainty in terms of what life looks like. Short-term contracts undermine the security needed to just get on with research or your career, the development of personal and professional networks and establish your own community. However, early-career researchers are also privileged because of the space provided to focus on research and the development of skills, thinking and ideas. For me, the biggest demand of being an early-career researcher is the challenge of developing (and then leveraging) a professional network that can lead to collaborative research partnerships. Such a network is foundational to the leadership and development of new researchers but developing these relationships takes time and trust, working through this process to the point that you can be vulnerable with (i.e. ask them to work with you!) is extremely daunting.
What is your advice to fellow early-career researchers working on a global development project?

Working on a global development project is something that I have struggled with, as it raises the question of whether the value that I can provide to such a project is worth those not spent 'in country'. I have not really been able to reconcile this point and so in living with this discomfort have tried to immerse myself in the opportunity that the One Ocean Hub has provided, to learn from others and to support colleagues and partners where I am able. My advice for fellow early-career researchers on a global development project would be to critically appraise a project, its positionality, objectives, and methods, and to challenge these if needed to ensure that the beneficiaries of the research (both practice and outcomes) are fair (and available) to all those affected. To this end, I would take the same approach to my own work and actively consider how you may most usefully and meaningfully assist the development aims of partners and the project. Crucially, my advice would be to remain open and empathetic to the wants and needs of others throughout the research process.