UNDERCURRENTS: ART AND OCEAN IN AFRICA AND THE PACIFIC exhibition on show in Glasgow 

The Undercurrents exhibition brings together new arts-based research that reveals human relationships and emotional connections with the ocean, produced by practitioners and grassroot organisations in Ghana, South Africa, Solomon Islands, Vanuatu and Papua New Guinea.  The exhibition is on show at The Glasgow School of Art's Reid Gallery until 29 April 2023. Five artists from Vanuatu, Solomon Islands, Ghana and South Africa attended the exhibition opening on 14 April and  discussed their artworks at the Artist Talks event on 15 April.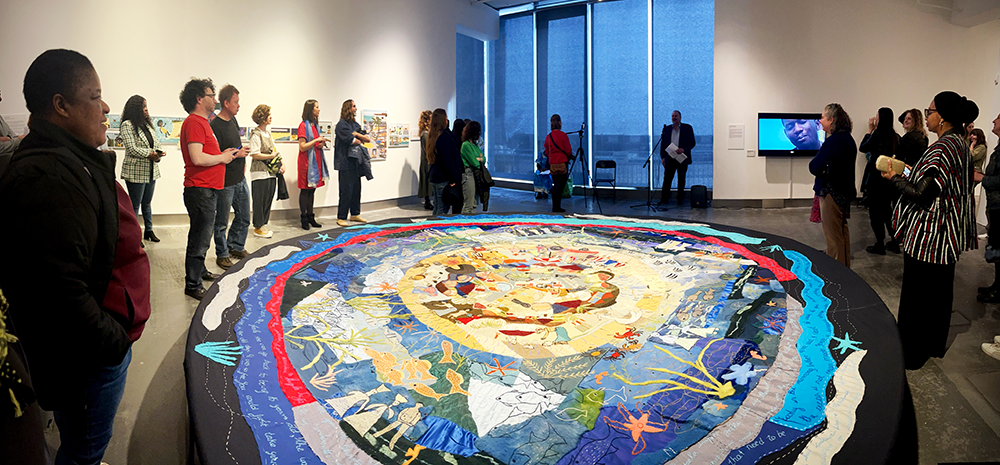 'We were thrilled to celebrate the opening of the exhibition with more than 120 guests, and were especially delighted that Aunty Helen Naupa, Cebo Mvubu, Freda Wickham, Eric Otchere and Amie Kulaya could join us in Glasgow' says Dr Lisa McDonald, curator of the exhibition and a post-doctoral researcher with the Hub. 'The exhibition is an important component of our collaborative research with DEEP Fund partners. A digital version of the exhibition and co-authored book are also currently in development to further share knowledge and insight.'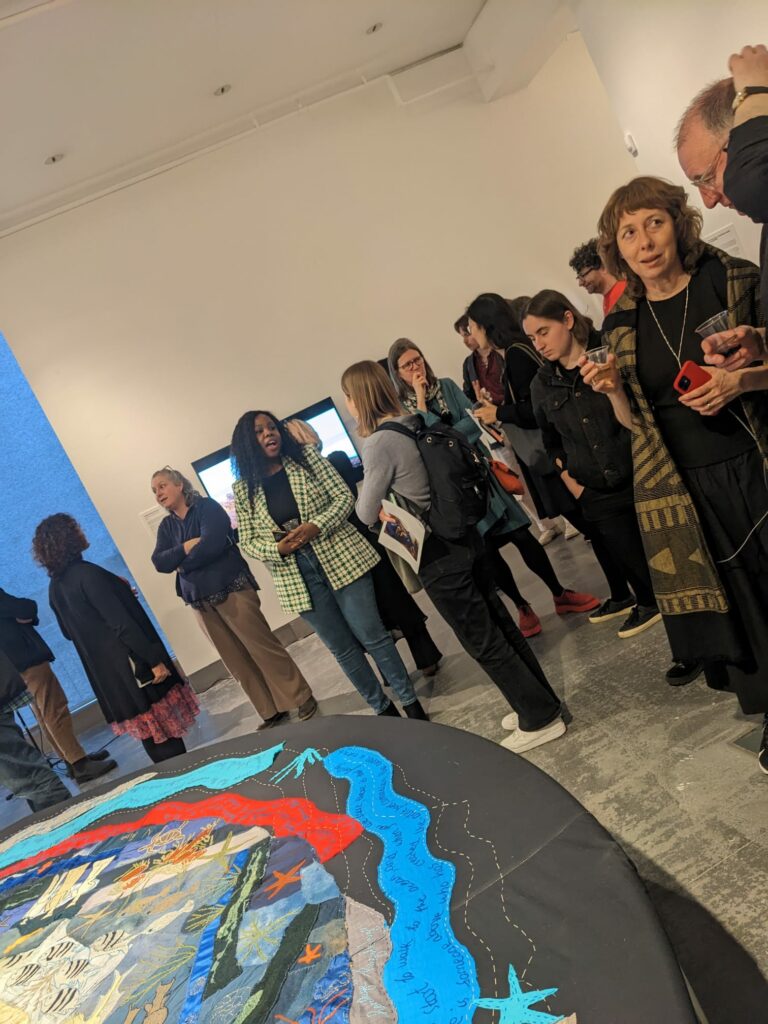 The digital exhibition will be launched during UN World Ocean Week (1st week of June 2023). You can see the exhibition here. 
The art projects received support from the Hub's Deep Fund. The Hub initiated the Deep Emotional Engagement Programme (DEEP) Fund to support community-led art projects that communicate cultural and emotional bonds with the sea that are often overlooked in debates about ocean stewardship.