Cocooned in Harmony
Eric Debrah Otchere, Ghana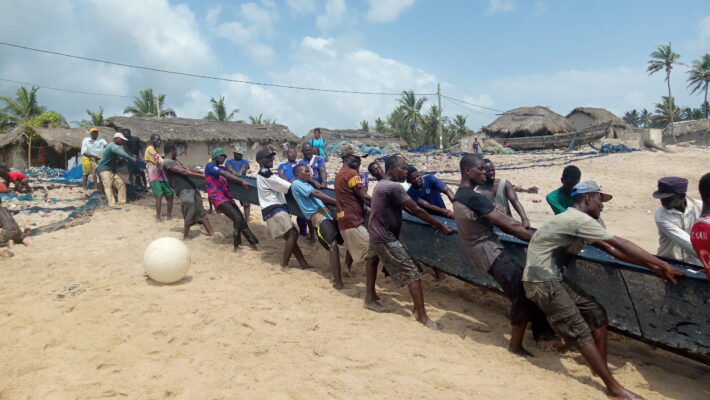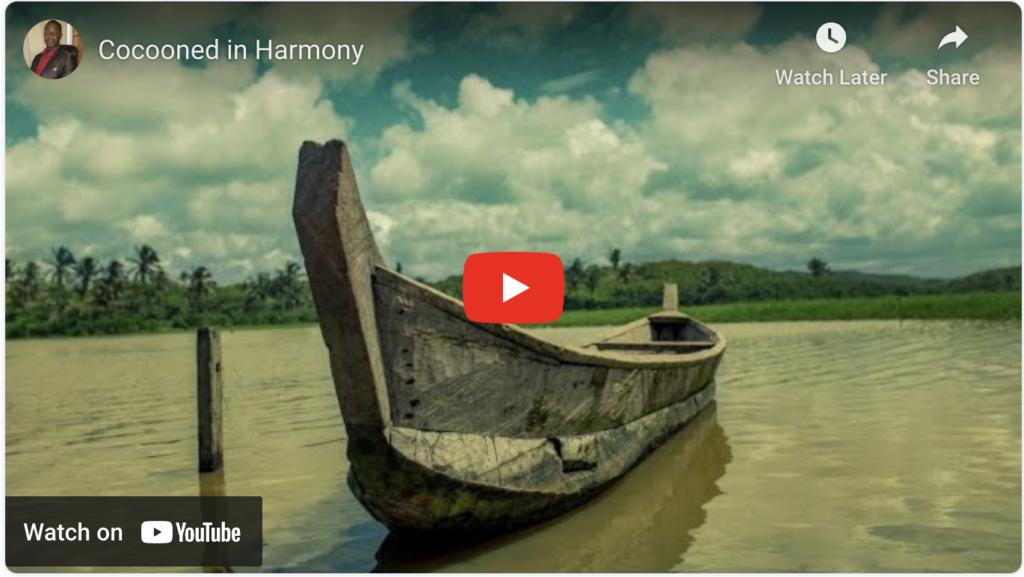 Artisanal fishermen along the coastline of Ghana use music to express their relationships with the ocean. Singing provides rhythms with which to haul heavy nets from the sea, dancing releases sand from the body and clapping removes water from the hands to minimise blistering and pain.
Song lyrics traverse a range of themes including poverty and hardship resulting from injustice and corruption, belief in gods and alterative worlds, kin networks and gender relations. History is encoded in many songs to educate younger generations, promote indigenous customs and share traditional knowledge systems.
Through song, fishermen communicate their views on sensitive social and political issues. Illegal overfishing by industrial trawlers is a cause of significant economic hardship for many Ghanaian coastal communities. Stocks such as anchovy, sardinella and sea bream are on the verge of collapse. Singing is an act of resistance that calls for a fairer world.
Eric Debrah Otchere, working with a team of early career researchers and production crew, presents Cocooned in Harmony. Recorded in English, Fante and Ewe, the documentary film captures the songs of fishermen from the Volta, Greater Accra, Central and Western regions.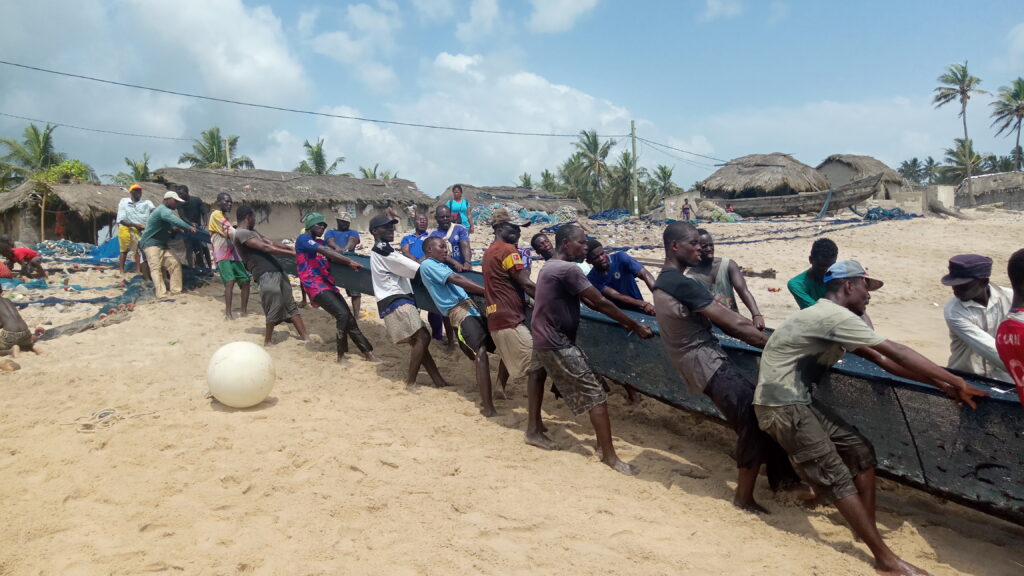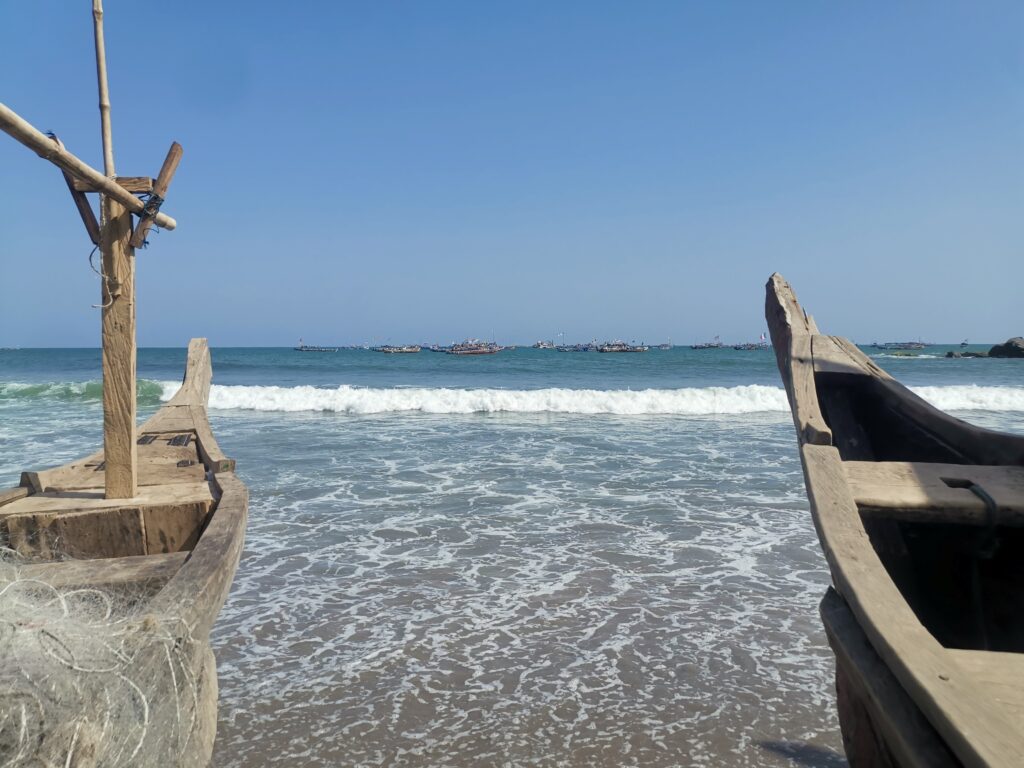 Nyansapo (Wisdom Knot)
Inspired by the work of One Ocean Hub's research programme in Ghana, Dr Eric Debrah Otchere (Head of the Department of Music and Dance, University of Cape Coast) worked together with artisanal fishers (see Cocooned in Harmony) to produce new songs reflecting issues such as over fishing, climate change and pollution. The result is Nyansapo, a medley of songs carefully crafted by Ghanaian artisanal fishers. The word Nyansapo translates as 'wisdom knot'.
Project collaborators
Mawukplorm Harriet Abla Adjahoe, Charles Afari, Madinatu Bello, Wisdom Komabu, Bismark Ofori, Eric Debrah Otchere, Maxwell Quainoo, Eva Seraphim Quist Quansah, Benedict Sackey, Jehoshaphat Philip Sarbah, Enoch Vigbedor