Maame Water and the Apam Youth
Straight Family Entertainment, Ghana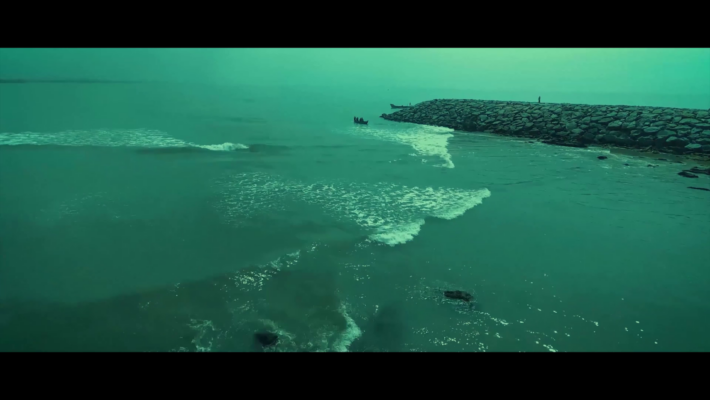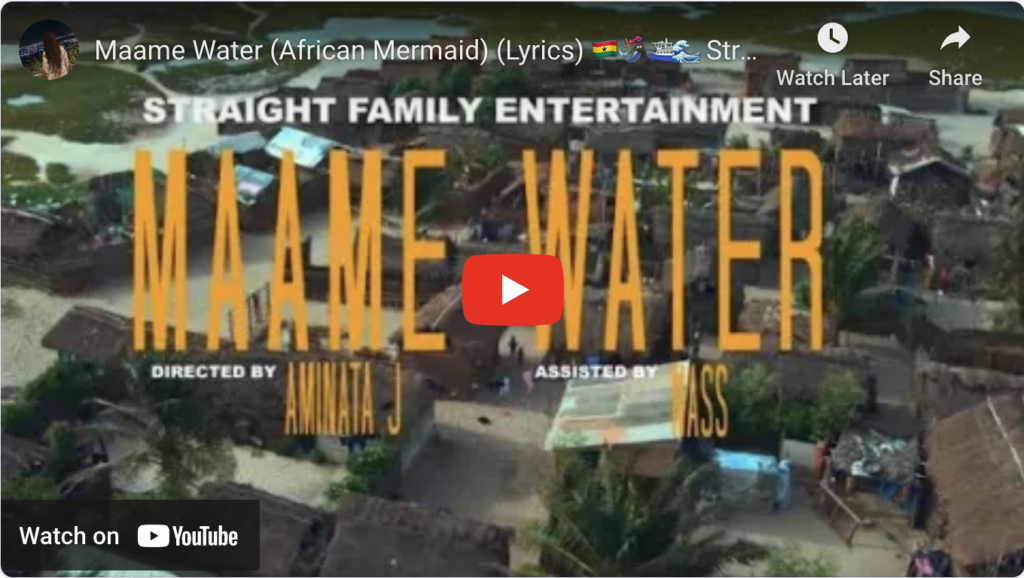 In March 2021, a group of teenagers tragically drowned in the sea off Apam, a coastal town in the Central region of Ghana. Survivor and eyewitness accounts suggested that the boys were lured to their deaths by mermaids, as punishment for disrespecting the sanctity of the ocean.
Maame Water, as she is referred to in Ghana, is a centuries old Pan-African water deity who is variously regarded as a sea goddess or mother of the ocean. As the African Mermaid, she has been represented as a hybrid woman-fish figure. Maame Water is honoured, feared and worshipped. She possesses sacred powers, bestowing wealth and prosperity on her devotees, while bringing misery, and even death, to those who ignore her.
Straight Family Entertainment convened a collective of young musicians who explored the often-contradictory beliefs attached to the complex legend. Abitemi, Amess, Kinn Ice, Lami, LB, Rhythms and Salvation combine local rhythms and languages with the genres of rap, hip hop and Afro pop in their song and video Maame Water. These musical and visual tropes also make comment about broader social issues including gender politics, youth marginalisation and urban popular culture.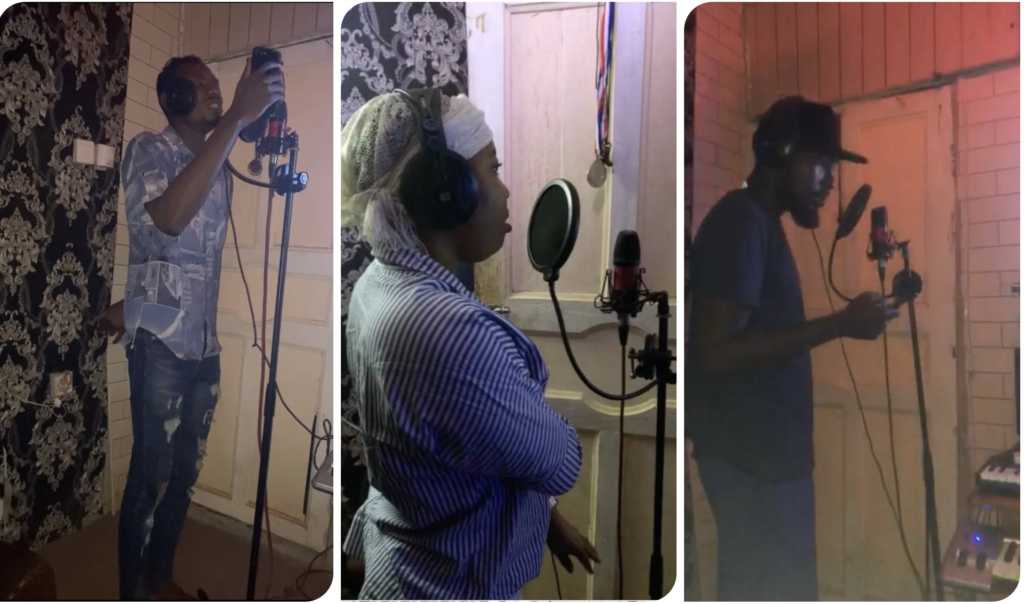 Project collaborators
Abitemi, Awudu Aziz, Deelaw, Amess Dingo, Oheneba E.L, Aminata J, Amie Kulaya, Kinn Ice, Lami, Oheneba Enoch Lartey, LB, Mohammed Nasir, Rhythms, Salvation, Silk, Sweet Cherish White, Sweetheart White