Through the Ocean's Lens
Association of Solomon Islanders in Creative Fashion, Solomon Islands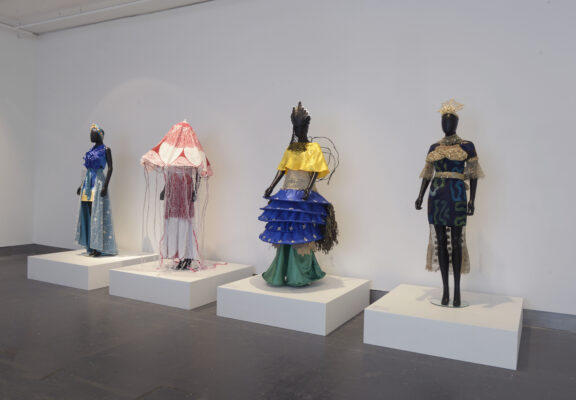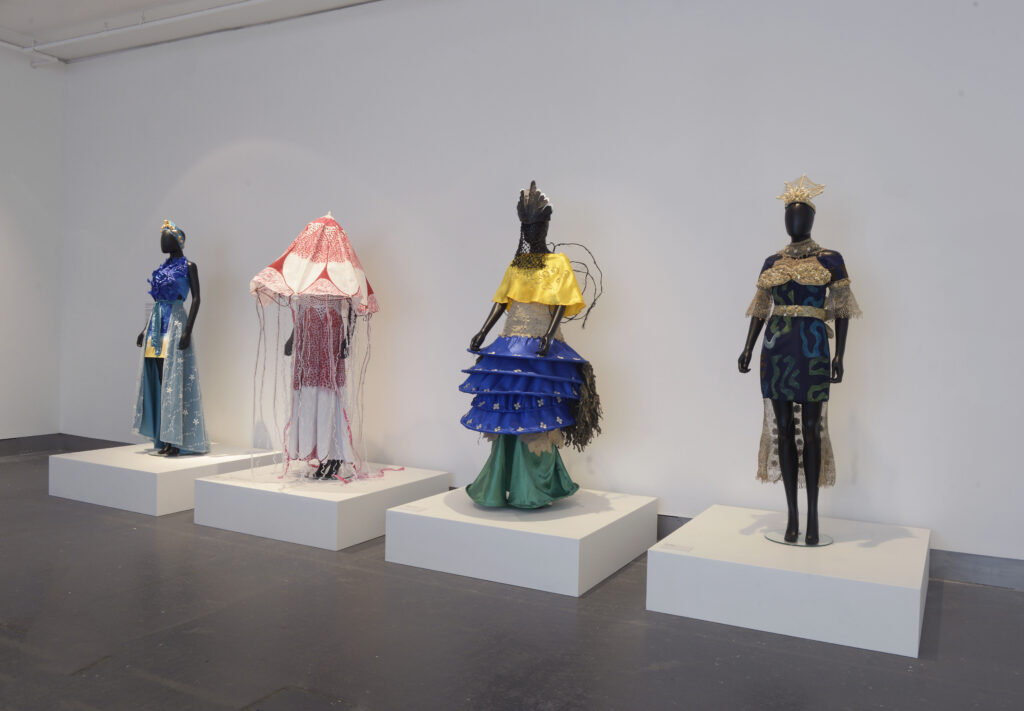 Solomon Islands comprises more than 900 islands, 347 of which are inhabited by communities with diverse languages and cultures. The ocean is a space that unites the country's varied customs and traditions.
Coastal communities inherit ownership of reefs and lagoons. These sacred waters connect ancestors with current and future generations. Marine fauna, such as sharks, are regarded by some as reincarnations of deceased kin. Shells are crafted into strings of money and elaborate body ornaments that denote power, wealth and status.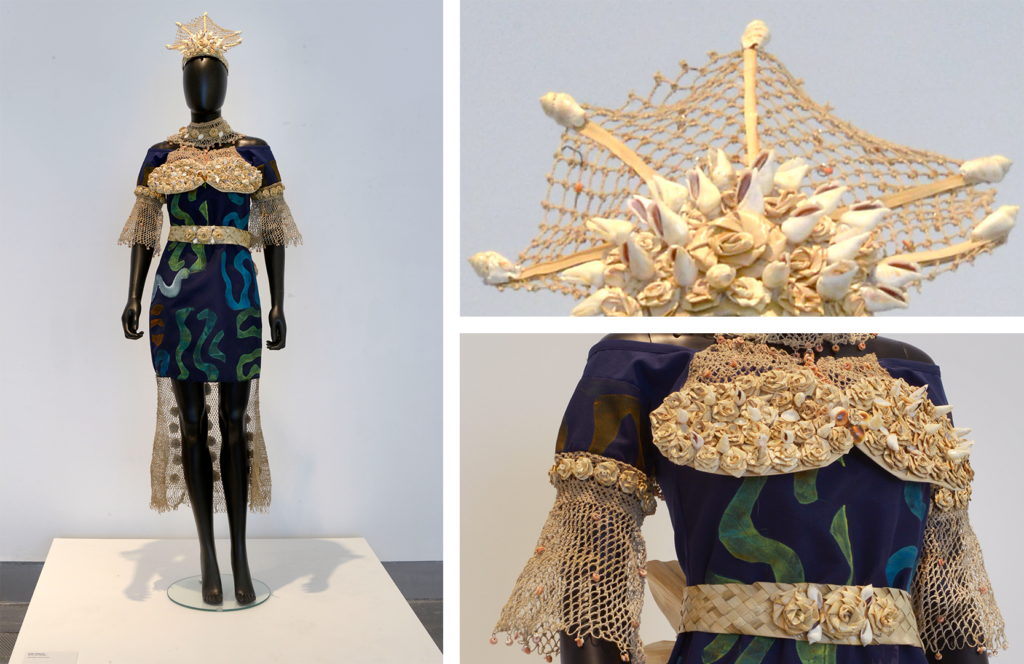 Indigenous knowledge and practices related to the ocean are essential to identity, wellbeing and livelihoods, particularly at a time when communities are vulnerable to the destructive effects of mining on land and at sea, plantation agriculture, logging, commercial overfishing and climate change.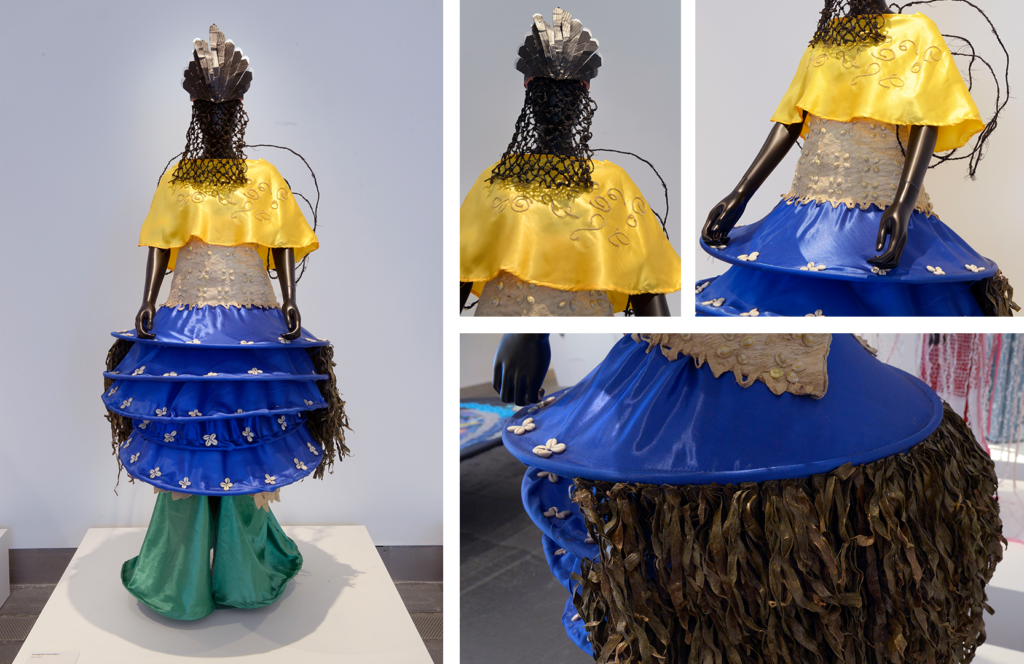 The Association of Solomon Islanders in Creative Fashion initiated Through the Ocean's Lens, bringing together six female designers to create wearable art that embodies time-honoured bonds with the ocean. Evangeline Aravoha'a, Marylyn Bae (MB Collection), Hilleina Hilly, Elaine Maepio (Vae Tailor), Julie Pelomo (JP Arty Design) and Lorna Tewa'ani combine recycled materials with natural resources such as shells, sea grass, tapa (barkcloth) and pandanus to signify intertwined relationships between people, culture and the environment.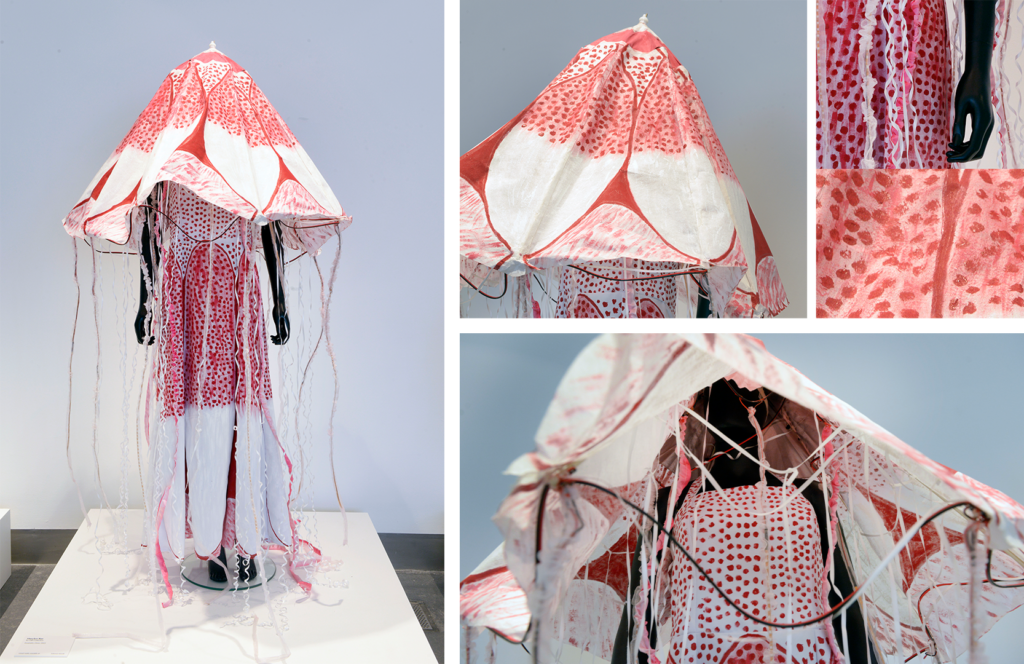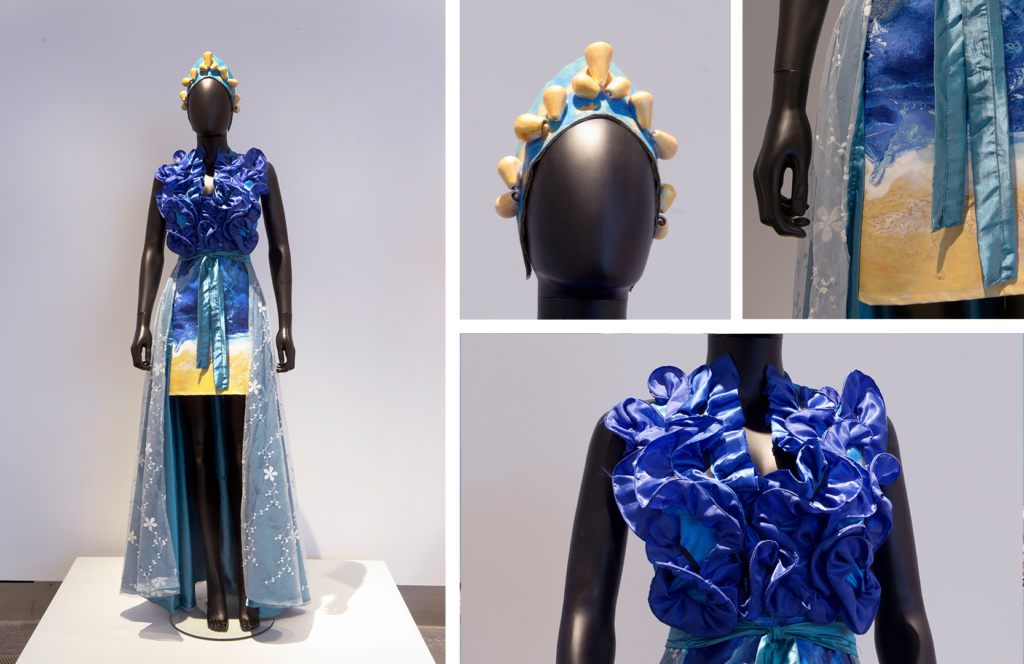 Project collaborators
Evangeline Aravoha'a, Marylyn Bae, Hilleina Hilly, Charisma Machu, Elaine Maepio, Julie Pelomo, Lanita Walenisia-Spillius, Justina Radclyffe, Lorna Tewa'ani, Freda Wickham