Welcoming local NGOs as Hub partners in Ghana, Namibia and South Africa: from seaweed education to human rights legal support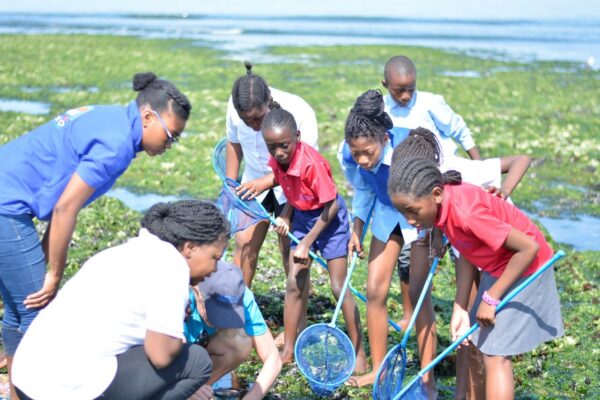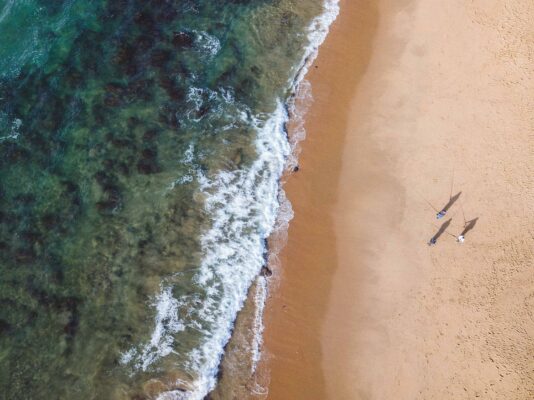 The One Ocean Hub family is delighted to welcome within the fold of its project partners (with allocated budget) local and national non-governmental organizations that have developed partnerships with researchers and community co-researchers in Ghana, Namibia and South Africa. These more formal partnerships are a way to recognize their distinctive contribution to the Hub's vision and objectives at the national level, as well as strategize more closely with them about the research, activities and impacts up to March 2024.
Ghana
The Ghana country team has welcomed three NGOs as project partners to contribute to research on gender and livelihoods, as well as regional ocean governance. These NGOs will co-organize a series of workshops with communities throughout 2022-2023.
Hen Mpoano is a Ghanian NGO that 'provides technical, policy and extension support to actors in government, private sector and civil society through capacity building, research, networking and project development in fisheries and coastal ecosystem governance'. This NGO has been involved in the Hub since its launch in early 2019 and has lent their local expertise in Hub-led workshops on local knowledge on fisheries governance, gender issues, sustainable livelihoods and community mobilization.
"Hen Mpoano have always been ready to help where their expertise is needed even at very short notices. They will be expected to organize all workshops in Central and Western Regions where they have been very active and, consequently, know the terrain very well", Wisdom Tsindi, Hub's Programme Manager in Ghana says.
Centre for Maritime Law and Security Africa (CEMLAWS) is an independent, nonpartisan, nonprofit institution based in Ghana, with a continental and global reach. Their mission is to promote effective national and regional policy responses to ocean governance issues and maritime security in Africa through policy analysis, expert-driven deliberations, capacity building and research. The thematic areas of CEMLAWS are piracy and armed robbery at sea, sustainable fisheries, transitional organized crime, and offshore infrastructure. CEMLAWS has already taken part in Hub-led workshops and shared their knowledge on fisheries law.
Asasepa Foundation is a Ghanian NGO that aims to support vulnerable communities through research, education and community empowerment, as well as sustainable and integrated projects and programs. They had already contributed expertise on alternative/supplementary livelihoods during Hub-led workshops.
Namibia
The Namibian country team has welcomed five NGOs as project partners to contribute to research on seaweed use, ocean connections of the Topnaar communities, education, a fish festival and women empowerment.
Kelp Blue is an organisation committed to finding 'cost-effective, long-term and environmentally sustainable solutions, such as growing and managing large-scale Giant Kelp forests. These underwater forests safely lock away vast amounts of Co2 in the ocean forever.
Kelp Blue will provide training to coastal communities, specifically women and youth, on how to use seaweed for economic benefits.
Gobabeb Namib Research Institute (Gobabeb) is one of Africa's leading institutes for desert research. Their mission is to be a catalyst for gathering, understanding and sharing knowledge about arid environments, especially the hyperarid Namib Desert. They are committed to skills development of emerging environmental specialists and decision-makers.
The Centre is situated in the Namib Naukluft Park, where the Topnaar community is found. The Topnaar are the original inhabitants of Namibia's coast, but have been displaced and excluded from access to marine resources and decision-making on the ocean.
The Centre initially contributed to the scoping phase of research in Namibia, providing literature on the Topnaar, their history and their concerps of blue economy. The Centre will now be involved in story-telling and the exploration of the empathreatre methodology developed in South Africa.
Centre for Marine Environmental Education & Sustainability (CEMEES) connects Namibian schools, learners and the public to their ocean heritage through hands-on marine environmental educational programs to promote ocean stewardship, conservation, sustainability and science education. With the Hub's support, the NGO plans to carry out a 'seafood festival' for the coastal communities, including children and women, in Swakopmund, Walvis Bay, and Henties Bay.
Women's Action for Development (WAD) is a Namibian-based non-profitmaking, non-partisan NGO focusing on the socio-economic and socio-political empowerment of rural women and men. In earlier interactions with the Hub team, WAD developed the idea of a seafood festival and will advise CEEMAS in organizing it. In addition, the collaboration has provided an opportunity for coastal women and youth from Swakopmund, Walvis Bay, and Henties Bay to become co-researchers on Hub early-career researcher Marly Muudeni Samuel's research that explores ocean connections and cultural heritage preservation in Namibia, including with a view to supporting the recognition of related human rights.
Dantango Women Project aims to empower women from informal settlements. The collaboration is linked to Muudeni Samuel's research on ocean connections and cultural heritage.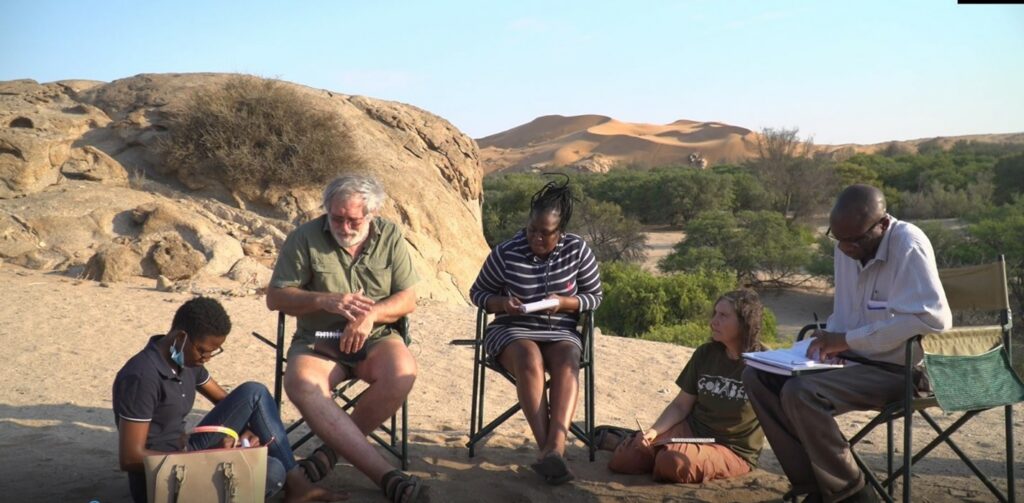 South Africa
The South Africa country team has welcomed two legal NGOs as project partners to contribute to legal empowerment, following an intense collaboration in the context of the Coastal Justice Network (an initiative supported by the Hub) around the successful judicial decisions on seismic surveys.
The Legal Resources Centre is a public interest legal organisation who uses the law as a tool of social justice. They undertake evidence-informed action focused on advancing the transformation of South Africa as a democratic society by removing structural obstacles to human rights. The Centre's land work intersects with many areas such as the environment and they have worked closely with small-scale fishing communities for over a decade.
Natural Justice – Lawyers for Communities and the Environment, specialises in human rights and environmental law in Africa in pursuit of both social and environmental justice. Through legal empowerment, research, policy influencing and litigation, and as part of coalitions and campaigns, they support communities to know the law, use the law and shape the law.
Researchers from the Coastal Justice Network have worked closely with both organisations for a long time, in some cases pre-dating the One Ocean Hub. Since 2019, we have worked together – as part of a wider networked group of civil society organisations and researchers – in supporting small-scale fishers to access, understand and have their voices heard in relation to a range of extractive 'blue economy' activities.
"Through our formal partnership, we have worked together to coordinate and fund small-scale fishers and other community applicants to attend court hearings (most notably in the Shell seismic survey case) and related workshops; we have also contributed to the lawyers' time in advising and representing the community applicants in these cases. Moving forward, we will be working together on the development of legal empowerment materials and popular education materials related to understanding rights, policies and legal processes relevant to coastal communities", Hub early-career researcher Taryn Pereira says.
"These partnerships are extremely valuable to the Hub's work in South Africa. The small-scale fishers and other community partners who we work closely with are often in urgent need of legal advice and representation related to rights violations they encounter in pursuit of their livelihoods and in their role as ocean defenders. By formalising this partnership, we enable lawyers from these NGOs to dedicate more of their very scarce time to working with these marginalised groups; this demonstrates our commitment as researchers to ensuring tangible and directly responsive outcomes from our transdisciplinary research" Taryn adds.
Main photo: Casey Pratt