Expectations about the ocean and inclusive governance at COP27
By Elisa Morgera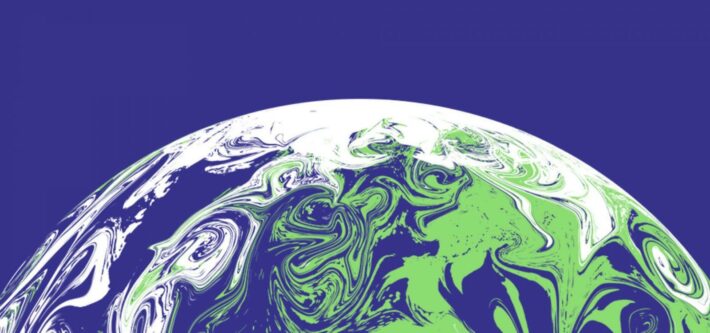 Amidst widespread concerns about adequate and safe public participation at the upcoming UN Climate Summit in Egypt (COP 27: 8-16 November 2022, Sharm el-Sheikh), and the ongoing criticism of the international climate regime as a place where "those who are most affected and suffering the greatest losses are the least able to participate in current decision-making" (UN Doc A/77/226, para. 77), the ocean science and governance community remains alert about the need to fully and impactfully integrate ocean-climate action, as amply discussed at the 2022 UN Ocean Conference.
Where's the ocean?
Notwithstanding the official inclusion of the ocean on the international climate agenda at COP26 (and its significance from a human rights perspective), the ocean still remains far from the mind of most international climate negotiators and experts. For instance, the World Resources Institute's "The State of Climate Action 2022" analyses progress across 40 indicators of action needed by 2030 and 2050 – but does not include the ocean, except for a couple of indicators for mangrove under Forest and Land and maritime shipping under Transport and a passing mention of blue carbon. Equally, the recent report of the UN Special Rapporteur on Racial Discrimination on climate change does not refer to the ocean. Progress at the Bonn intersessional in May 2022 was also quite limited.
But there are also signs of increasing awareness. The new 5-year strategy of the Adaptation Fund includes reference to "exploring linkages between adaptation and "the oceans and marine ecosystems." And the UN Special Rapporteur on Climate Change and Human Rights called for new international legal measures to address the permanent loss of "ocean territories and their associated ecosystems, livelihoods, culture and heritage."
Against this background, we have worked with a broader network of international partners to raise understanding and engagement with ocean science and governance at COP 27, including through our continued support for the Ocean Pavilion, which will include in-person components for the first time. In addition, we have deepened our international partnerships with the children's rights community (see here and here), as part of our engagement with the development of the UN General Comment on children's rights and a healthy environment, and are delighted to contribute to the inaugural Children and Youth Pavilion based on our collaborations with youth at COP26. In addition, we are looking forward to contributing to the Health Pavilion and the Moana Blue Pacific Pavilion. We have also warmly welcomed progress in our partnership with the UNFCCC Secretariat (see here and here), including upon invitation to contribute to the Capacity Building Hub with our empatheatre production.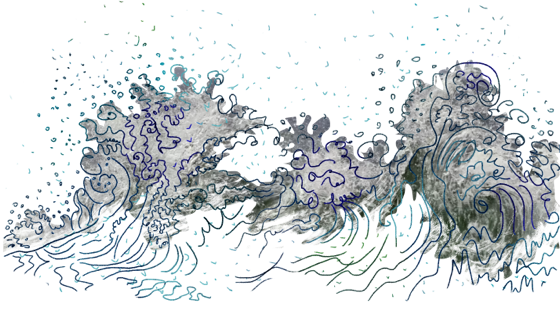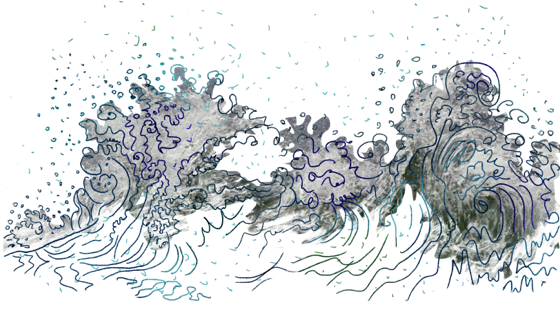 Our key messages at COP27
As we have discussed at Africa Climate Week (29 August- 1 September 2022), we have early evidence and learnings to share that ocean research co-production is necessary to co-develop fair and transformative nature-based solutions for climate change mitigation and adaption (including ecosystem restoration), which in turn supports the protection of human rights.
Based on our experience and iterative learning over three years of inter- and trans-disciplinary research for development and fair partnerships in South Africa, Namibia and Ghana, as well as international legal and policy research with insights from Africa, the Caribbean and the South Pacific, we recommend that climate negotiators:
respond to societal risks (at a variety of scales) posed by the loss of the ocean's contributions to people's wellbeing;
listen to the voices of ocean-dependent communities, including women and children, in integrating and supporting ocean climate actions;
learn from coastal and ocean ecosystem restoration to widen climate change adaptation and human rights benefits;
prioritise finance for human rights-based ocean-climate action, as ocean action (SDG 14) is the least funded SDG; and
climate finance should be conditioned on co-developing ocean-climate action with different knowledge holders, including children, and explicitly support art-based research as a powerful and proven methodology to that end.
All these points, of course, require more collaboration across different UN bodies and other international organizations, and other partners that are all invested in contributing to climate change mitigation and adaptation, as we already explored at COP26.
Children-specific messages
As part of our growing partnerships on children's rights to a healthy environment, safe climate and healthy ocean, we have contributed to two position papers by a coalition of children's rights organizations:
A COP fit for Children: How to support children's participation
Incorporating Children's Rights into Climate Action.
Three "asks" for climate negotiations are:
Ocean-based action needs to specifically consider children rights, including the assessment of blue carbon initiative, adaptation, loss and damage, and finance.
We need guidelines on fisheries as part of ocean-based adaptation approaches to strengthen resilience, prevent damage and protect children's rights.
Ocean-climate action must limit the impacts of ocean acidification on children's rights.
In addition, we remain alert to the need to raise attention and demand due consideration for the human rights of children in other international fora, that are relevant for the climate-ocean nexus, such as the new negotiations on a plastics treaty, the negotiations on marine biodiversity of areas beyond national jurisdiction (see also here) and the regulation of deep-seabed mining at the International Seabed Authority.
Get in touch!
If you are attending COP27, please do get in touch with the One Ocean Hub Deputy Director Dr Bernadette Snow and early-career researcher Mitchell Lennan, who will be in Sharm el-Sheikh to reinforce and extend partnerships on knowledge co-development and transformative governance at the ocean-climate-human rights nexus. And let us know if you wish to meet the Empatheatre team.
Meanwhile, we have confirmed the line-up of topics and contributors for our special issue of The International Journal of Marine and Coastal Law on "Ocean-Based Action: The Ocean-Climate Nexus and Human Rights", that is being co-edited by Hub Director, Elisa Morgera, Mitchell Lennan and Professor Kati Kulovesi, University of Eastern Finland. We welcome comments and questions that can be explored by the authors of the special issue, who will meet virtually in early December to take stock of COP27 outcomes and our own learning in that process.